Thanks for your patience while our site is being updated. Please feel free to contact us to add a listing or to suggest edits to the site.
Horse, Pony, Mule, Hinny and Donkey Rescue/Adoption
United States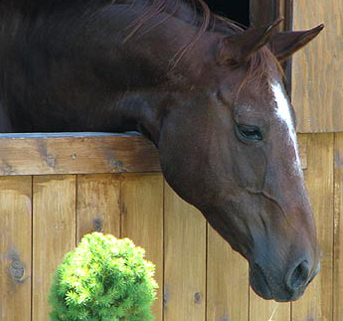 NetPosse.com, Stolen Horse International
AL: Dusty Trails Horse Rescue, Montgomery County
AR: Ozland Horse Rescue, Shirley McCans, Newark, Arkansas 72562, Phone: 870-799-2465, Email: ozrescue@hotmail.com
AZ: Equine Voices Rescue & Sanctuary, Green Valley
AZ: Luv Shack Ranch Rescue, Phoenix
CA: The Animali Farm, PMU Horse Rescue, Santa Maria
CA: True Innocents Equine Rescue (T.I.E.R), Riverside
CO: Colorado Horse Rescue, Longmont
CO: Front Range Equine Rescue, Larkspur
CO: Spring Creek Horse Rescue, Durango
CT: Equine Angels Rescue Sanctuary, New Milford
DE: TEAR Tri-State Equine Rescue and Adoption, Hartly
GA: Georgia Equine Rescue League, Locust Grove
IL: Shannon's Companions, Neoga
a subsidiary of Halfway Home Alternative Therapies, NFP
IL: Hooved Animal Humane Society, Woodstock
MA: Bay State Equine Rescue, Oakham
MA: Eye of the Storm Equine Rescue, Stow
MD: Days End Farm Horse Rescue, Woodbine
MD: ERRI Equine Rescue and Rehabilitation, Parkton
MT: United In Light Draft Horse Rescue, Livingston
NC: Horse Helpers of the High Country, Zionville
NJ: Mylestone Equine Rescue, Warren County
NM: Lucky 13 Donkey Shelter, Edgewood
NM: Four Corners Equine Rescue of Horses, Burros, and Mules; Aztec
NY: Squirrel Wood Equine Sanctuary, Inc., Montgomery
NV: Shiloh Horse Rescue & Sanctuary, Sandy Valley
NY: H.O.R.S.E. Rescue and Sanctuary, York
OK: Blaze's Tribute Equine Rescue Phone: 717-965-7901, Fax: 866-892-5069
PA: Last Chance Ranch, Quakertown
PA: The RACE Fund, Fund for Ex-Racehorses, Harrisburg
TN: Strawberry Fields Rescue, Trenton
TX: Adopt a Foal & Equine Rescue, Magnolia
TX: Bluebonnet Equine Humane Society, Rosharon
TX: Crossfire Equine Rescue, Baycliff

TX: Houston SPCA
TX: Spirit Acres
TX: United States Equine Sanctuary & Rescue, Bridgeport
VA: Equine Rescue League, Leesburg
WA: Columbia Basin Equine Rescue, Yakima
WI, Spring Valley: Refuge Farms
Canada
United Kingdom
Horse Rescue/Adoption by Breed
Equine Care
Beware of Unethical Horse Rescue Groups: There are occasions where so-called rescue groups are not what they purport to be and take advantage of animal lovers. Before giving to a rescue center, please search the Consumer Rip Off Center database. Another good reference is ComplaintsBoard.com.
Here are groups that have received complaints:
Columbia Basin Equine Rescue, Washington
J & J Horse Rescue, Pennsylvania
Eagle Hill Equine Rescue, Culpepper, Virginia